Deutscher Text >>>

The Micro Systems Technologies (MST) Group applies its innovative products and services for the sole purpose of improving people's lives. Its comprehensive offerings are targeted first and foremost at the requirements of medical technology, in particular for active implants, which represent a special application area for MST products. In addition, other high-tech industries that demand exceptional performance and the highest level of reliability rely on the expertise of MST companies. Examples include aerospace, telecommunications as well as challenging applications in the areas of sensors and actuators.

Active around the globe, the MST Group consists of four technology companies with more than 1100 employees in three countries, all of whom offer their customers integrated solutions that range from conceptual design through series production.


Company overview



DYCONEX AG,
Bassersdorf, Switzerland
Highly complex flexible, rigid-flex and rigid HDI/microvia printed circuit boards
â–ºHomepage


LITRONIK Batterietechnologie GmbH,
Pirna, Germany
High performance batteries for active medtech implants
â–ºHomepage


Micro Systems Engineering GmbH,
Berg, Germany
Complex LTCC (low temperature co-fired ceramic) substrates along with advanced assembly and semiconductor packaging processes
â–ºHomepage



Micro Systems Engineering, Inc.,
Lake Oswego, OR, USA
Development and manufacturing of electronic modules for active implants, SMD assembly
â–ºHomepage


Technologies

engineering for life – driven by the requirements of medical technology and other high-tech industries, MST relies on sustainable development programs so as to continually refine its technologies. These leading-edge technologies along with many years of experience are available to you for solutions that require exceptional performance and the highest levels of reliability.

Interconnect technology & electronic manufacturing services (EMS)
The MST Group has extensive experience in designing and manufacturing complex, miniaturized electronic modules for medical devices and other high-reliability applications.
advanced assembly on organic and ceramic substrates
high-density interconnect (HDI)/microvia printed circuit boards
packaging substrates
LTCC (low-temperature co-fired ceramic) substrate technology
â–ºFor more information please click here.





Semiconductor technology
MST offers customer-specific solutions for semiconductor packaging:
ceramic and metal packages
stacked die packages
hermetic packages
Transfer molding
misc. I/O configurations
â–ºFor more information please click here.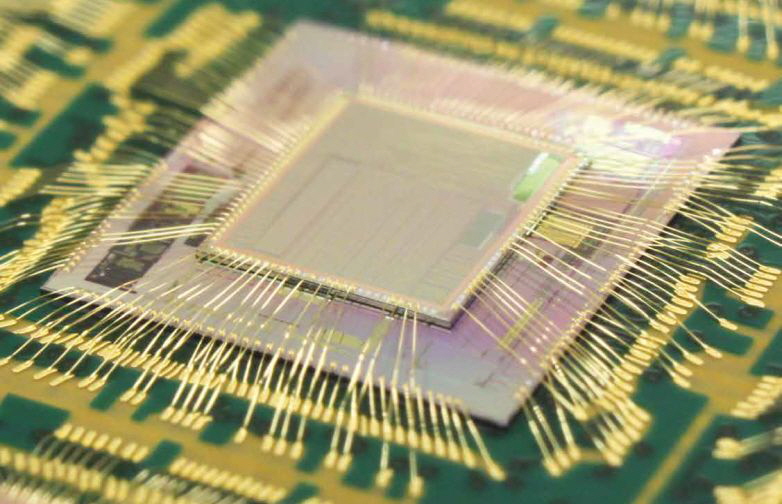 Battery technology
Lithium-Iodine technology and the Lithium-Manganese Dioxide technology are the base for our standard product line.
high-performance batteries for medical implants
based on lithium-iodine or lithium-manganese dioxide electrochemical systems
very high volumetric energy and power densities
very low self-discharge
â–ºFor more information please click here.





Integrated solutions from concept to series production

Starting with the specifications phase, through design, prototypes up to volume production, the MST Group is your reliable partner for turning any of your ideas into a marketable product.

Our solutions are targeted at the requirements of medical technology and other high-tech industries. As our basis we use sustainable development programs, continuous process improvements, strategic partnerships and highly skilled employees.

Assigning you a competent key contact with us for any matters, our flexible production infrastructure, which allows for the cost-efficient production of prototypes as well as large manufacturing runs, our many years of experience and our uncompromising quality policies - together these factors create exceptional value added all from one source for you and your project.

Electronic modules
• design service
• substrate manufacturing (ceramic and organic)
• semiconductor packaging
• board assembly
• assembly of additional parts
• test services


Quality

The development and manufacture of components and modules for life-sustaining medical devices and other critical applications characterize the quality awareness and the management systems of all MST companies.

Every employee's activities are highly focused on customer requirements plus the quality and reliability of all our products and services. Continual improvement of all processes, ongoing training and further education as well as the careful and efficient use of all resources are further cornerstones of the uncompromising quality policy of MST companies.

During the development of new product solutions, the many years of experience within the MST group provide a solid basis for combining expertise gained over this time with new ideas. Central goals of the development process include ensuring comprehensive product quality, observance of regulatory requirements, cost-efficient manufacturing but also environmental sustainability.

During manufacturing, MST companies guarantee complete traceability of materials and processes. The integration of manufacturing and quality testing within manufacturing execution systems along with the use of the very latest production and test technologies make it possible to quickly and thoroughly evaluate all relevant factors for comprehensive product quality.

The effectiveness of these quality systems is confirmed by official certification of the MST companies to ISO 9001 and/or ISO 13485 as well as various sector-specific standards.